Yellow Belt - An Introduction to the Tools, Methods and Theory of Lean Six Sigma
Yellow Belt – An Introduction to the Tools, Methods and Theory of Lean Six Sigma
COURSE AT A GLANCE

Duration (to read the materials): 600 mins
Total Duration (to complete the course): 10-12 hours
Language: UK English
Voiceover: UK English
Format: Animation, interactivity, exercises
Exam included: YES
COURSE OVERVIEW
This Lean Six Sigma Yellow Belt course introduces you to the Lean Six Sigma Business Improvement method and is an overview of what it is and why it is used. Yellow Belts do not run improvement projects but instead work with colleagues to solve business problems. The course will help you understand how Business Improvement results in increased efficiency, lower costs, improved quality and greater customer and employee satisfaction. It introduces the DMAIC structure – Define, Measure, Analyse, Improve, Control – and explores the roles, responsibilities and skills needed for each phase, including methods to reduce variation and the 7 Wastes principle.
LEARNING OBJECTIVES
Individuals trained in Lean Six Sigma are in high demand as they possess the skills to participate in improvement processes that can have great benefits to an organisation.
On completion of the Lean Six Sigma Yellow Belt Training Course, you will have the skills to:
Explain Lean Six Sigma and DMAIC to others
Apply the right tools to solve problems permanently
Understand the importance of data and how to collect it effectively
Work on simple projects using Lean Six Sigma principles
Assist Green and Black Belts on a Lean Six Sigma project
WHO SHOULD TAKE THIS COURSE?
This training is ideal for those new to the Lean Six Sigma method or those thinking of using it within their workplace. Lean Six Sigma can be applied across a broad range of positions and industries.
REVIEWS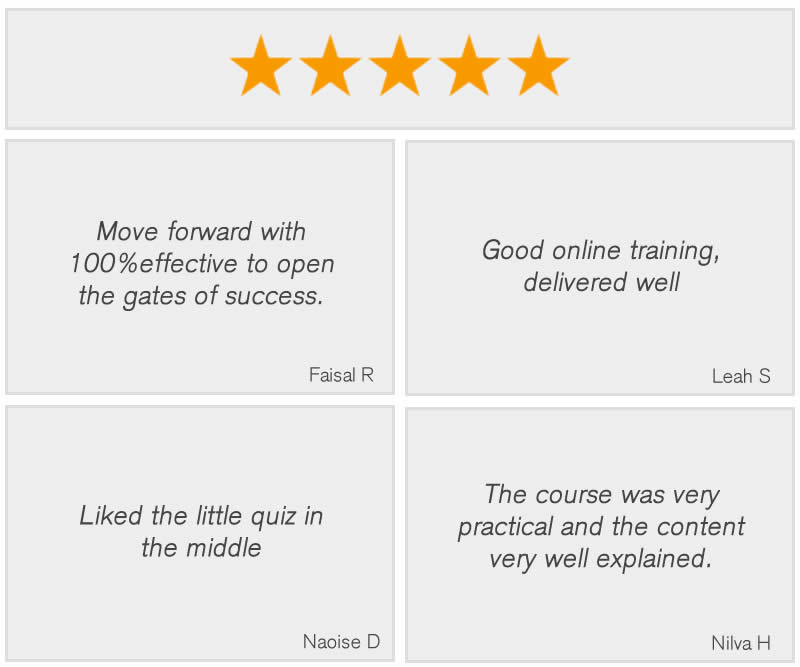 Enter full description of the course.
Reviews
5 stars

2

4 stars

0

3 stars

0

2 stars

0

1 stars

0